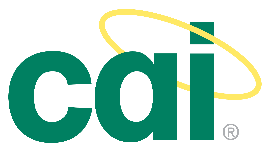 CAI Membership Assessment Summary
Company

A1 Aerials Yorkshire Ltd

T/A A1 Aerials
Date of Assessment 28/05/2019
☒ Member ☐ Prospective Member
Co-Operation Excellent
General Impression Excellent
Organisation Excellent
Premises Excellent
Initial Impression

This is a well established family business which has managed to insert itself in to a lucrative and specialised market. Over the years A1 Aerials has become the "go to " company in the area for the installation and maintenance of caravan aerial systems which serves the ever expanding holiday trade on this part of the coast. So much so that it now forms almost all of the guys workload. There are some unique and challenging reception conditions in the area and Steve and Chris are well versed in dealing with this.
Invoice & Receipts Excellent
Job File & Work Diary Excellent
Vehicle Organisation Excellent
Test Equipment Good
Business Organisation & Recording

Steve's daughter, Kerry handles the business admin and does an excellent job. There is an electronic recording system in place which Kerry meticulously back up with paper copies and digital copies nightly.

Documentation was produced quickly throughout the assessment indicating good organisation.
Standard of Works Excellent
Documentation

Excellent

Product Quality Excellent
Health & Safety Excellent

Overview of Works / Installations

No problems that I could see here. Very tidy work and lots of it due to the refurbishment and renewal programmes of their main clients who seem to be very happy with them.
Summary

A family business with a full order book and bright prospects. These guys continue to thrive.

Action Required
Pass
Member Category

Domestic 1-2 Employees

Assessment Officer Ian Smedley